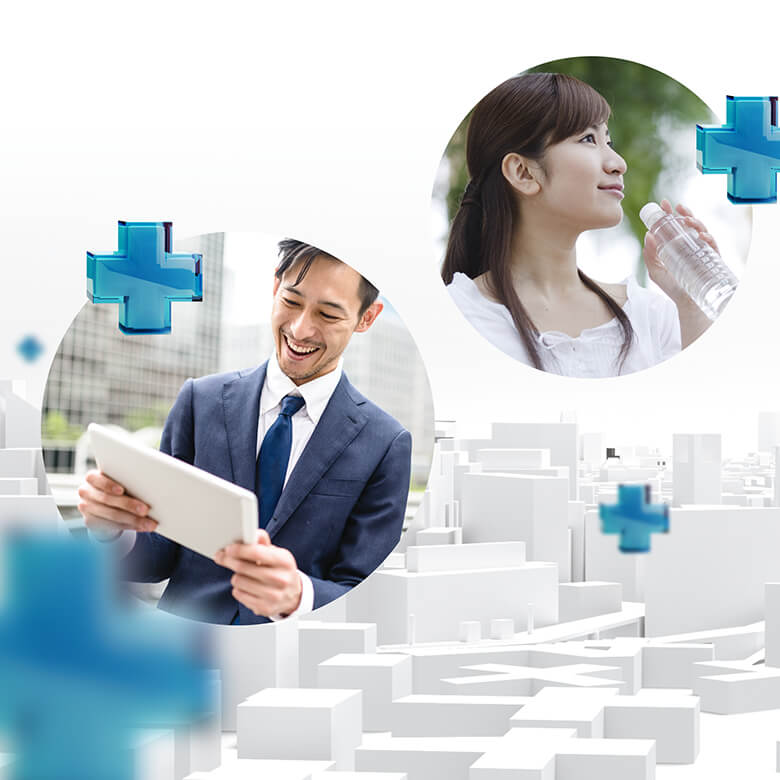 Delivering positivity across a wide range of scenarios
Our aim is to provide solutions
Our job is not limited to just buying and selling products.
By accurately grasping all of our stakeholders' needs and providing solutions to their issues,
we aim to improve customer satisfaction and mutually expand each other's businesses.
As such a solution provider, we persist every day in collecting high-quality information,
and offer ever-evolving proposals while maintaining an accurate grasp on changes in the market.
Message from the President
To contribute to creating a future where aspirations can be fulfilled
We are a chemicals trading company operating a global business as a wholly owned subsidiary of Mitsui & Co., Ltd.

The shift from a direct supply chain to a recycling type that is acutely aware of the SDGs has advanced rapidly throughout our business domain. Not only are our customers asked to provide good products in a timely and affordable manner, but also to immediately make an environmental response. We are asked to offer solutions to the customers with a focus on raw materials, products, recycling and reuse, and tackling all of the above in collaboration with them. The chemical industry in Japan has exceptional capacity in product development and commercialization. We strive to sincerely and swiftly resolve industrial issues pertaining to automobiles, food packaging, housing construction materials, and advanced electronics from the perspective of a global specialized trading company.

We set "Co-creation"* as conduct guidelines for the next decade after discussions among employees. Under three subtitles – "Challenge," "Create," and "Connect" – we would like to contribute to create a future where aspirations can be fulfilled as a reliable partner to our customers while constantly tackling the challenge of proactively creating new value under a radically changing environment.

*"Co-creation" new values goods or product, and services incorporated with our partners in the varieties of industries.
Katsunori Mori
President and Chief Executive Officer
Mitsui & Co. Plastics Ltd.
Management Philosophy